Keeping Up With Technology September 9, 2022
Posted by nrhatch in Humor, Joke, Life Balance, Mindfulness.
trackback
Remember the Good Old Days, when you would take a photo of your dinner, mail the film in for processing (after you finished the whole roll), wait for the photos to be developed, and then run around to all your friends' homes to show them photos of what you had for dinner?
No.
Me neither.
***
Have you ever been in parking lot watching someone haplessly look for their car because they didn't pay attention to where they parked it? Want to have a little fun with them?
Every time you see them hoist the key fob into the air, honk your horn and flash your lights.
***
Aren't you glad you were young and stupid BEFORE there were camera phones?
***
I like to make lists.  On paper.  I also like to leave them on my desk so that I can guess what's on the list when I get to the store.
Fun game.
***
I don't know how to use TikTok . . . but I do know how to write in cursive, do long division, and tell time on clocks with hands.
So I've got that going for me.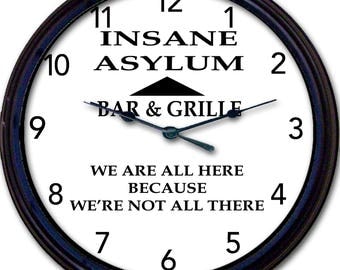 ***
You think you know stress.  When I was a kid, if you missed your favorite TV program, you just missed it.
Forever.
***
These days, we have SMART phones, SMART TVs, SMART refrigerators, SMART thermostats, but our smoke detectors are still dumb.
We need a smoke detector that shuts off when you yell:
I'm Just Cooking!
Aah . . . that's better!
Source:  E-mail from unknown author (sent by Joan M.)