Posted by nrhatch in Humor, Joke, Music & Dance, Word Play.
19 comments
While driving up A1A through Fort Lauderdale Beach, a sign caught my eye:
M.E.N.T.A.L.
Hmm . . .
Curious, I looked closer and spied a funny tagline (like the one in this "borrowed" shot):
After doing a quick google, I found bumper stickers, t-shirts, mugs, plaques, and even clocks sporting the same punny tagline.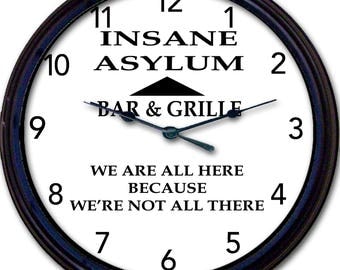 Even Steven Tyler is familiar with this funny punny.
Which left me wondering ~> where have I been???
If not "all here" or "all there," I guess I've been "out there" somewhere.
Aah . . . that's better!