Posted by nrhatch in Gratitude, Happiness, Health & Wellness, Humor.
29 comments
I've long been purr-suaded that everyone should be Queen (or King) for a day . . . at least once a year.
That's what Birthdays are all about, right?
This year's birthday celebration got off to a great start.
BFF & I went out for lunch to Ella's Greek ~> Spanakopita, Greek Salad, Lentil Soup, Fries . . . and Baklava!
Baklava = my birthday "cake."
After lunch, we went to an exhibit at the library and shopped at the just-opened Goodwill Art & Book Store.  After purr-using the racks, I purr-chased a copy of "Universal Orlando" so we can read up on Hogswarts and Hogsmeade before we buy passes to park hop on the Hogswart's Express.
Later that afternoon, I received a fun e-mail from my nephew with a link to this dancing zebra kicking up its hoofs: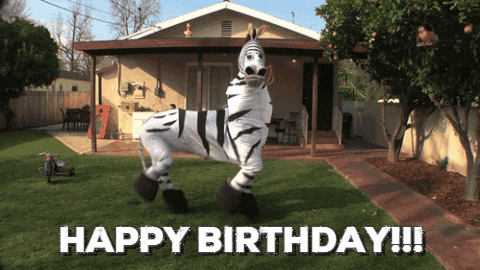 Zebras crack me up!
That evening, after a delicious dinner, I watched a movie, popped some popcorn, and . . . cracked a tooth. Didn't realize it until I got in bed and my tongue found a hole in my mouth where tooth used to be.
Hey, wait! . . . maybe the tooth cracked while I was cracking up at the dancing zebra?  
Maybe dancing zebras aren't all they are cracked up to be!   
The next day, I called the dentist to schedule a repair ~>  I'll receive my "Birthday Crown" on Monday.
In the meantime, I'm NOT in any pain.  Yay!
It would be hard to maintain my Cheshire Grin if I were grimacing in pain due to a tooth that's MIA and/or AWOL.
In the future, I'll watch what I wish for ~>No more Queen for the Day!
After receiving this crown, I'm abdicating the throne!
Aah . . . that's better!