With This Tree, I Thee Wed August 4, 2010
Posted by nrhatch in Life Balance, Nature, People, Sustainable Living.
trackback
In Indonesia, newlyweds in the Garut district of West Java must donate 10 trees to the forestry department to finalize their nuptials.
What a great idea! 
Couples wishing to start a new life together must first add new life to the landscape around them.
"Home to some of the largest remaining tracts of tropical forest, Indonesia has the world's highest deforestation rate ~ losing two percent of its remaining forest annually ~ primarily because of agriculture, fires, and illegal logging." 
To stem the tide of falling trees, officials instituted the program in 2009 to re-vegetate the landscape. 
Getting married requires couples to donate 10 trees.   Getting divorced is "cheaper" as it only requires providing a single tree to reforestation efforts.
Source:  Susan Cosier, Beats Candlesticks, Audubon, May-June 2010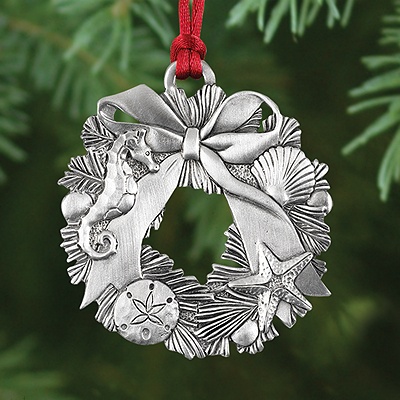 If you're interested in adopting a similar gift-giving custom, check out Plant-A-Tree Ornaments sold by National Wildlife Federation.  
Plant-A-Tree Ornaments are the perfect gift for someone who has "everything" . . . including a desire for a more sustainable future.
In addition to ornaments, NWF sells Plant-A-Tree jewelry, key chains, bookmarks, and greeting cards.
To learn more about Global Warming, visit Audubon: Global Warming.